Current #brandcrush
Krispy Kreme
Each week in #brandcrush we highlight exceptional brands that are channeling their customers' voice to connect more authentically with their audience.
One of the world's most beloved doughnut brands, Krispy Kreme, partnered with Doordash to leverage their impressive social media following of nearly 2 million followers to do what great brands do – delight their customers.
This leap year is special because, thanks to Krispy Kreme, it comes with free doughnuts – at least for healthcare professionals and moms bringing new life into the world on February 29th.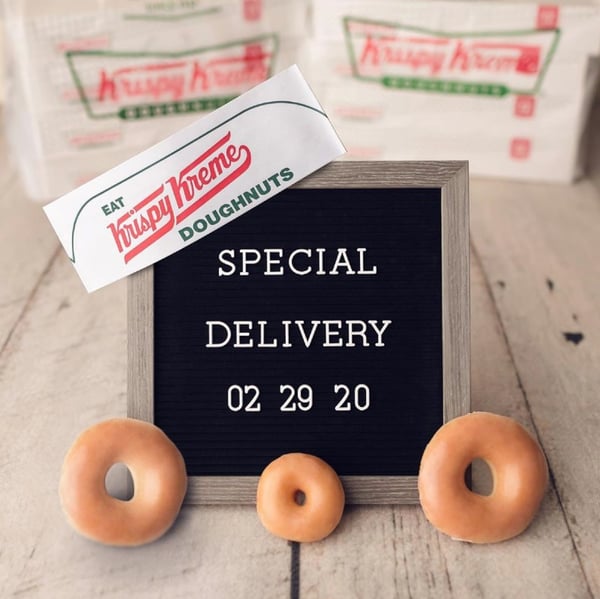 For those within a 10-mile radius of a Krispy Kreme location, the company invites fans to upload a photo of their special delivery using the hashtag #KrispyKremeSpecialDelivery
Now, that's what we call UGC.